Lawren S. Harris was a great Canadian painter and also a founding member of the Group of Seven and the Canadian Group of Painters. He was born on October 23rd, 1885 in Brantford, Ontario. As a child he was often sick, and while staying in bad he amused himself with drawing, painting and making Christmas cards for his family.

He attended various schools including St. Andrew's College, University College and the University of Toronto. Before the end of his first year at the University, at the age of nineteen, Harris went to Europe to study art. He studied for four years in Berlin. While he was in Europe he traveled to Austria, Italy, France, England, Damascus, Cairo and Jerusalem.

When he came back to Toronto he worked as a magazine illustrator for a year and a half. That was his only paid job in his lifetime since his family was wealthy (it was part owner of Massey-Harris, the farm equipment company) and he didnít really have to work.

In 1916 Lawren enlisted in the army and 2 years later, he suffered a nervous breakdown and was discharged from the army. After being discharged he painted and traveled his whole life.

Although he was trained in Europe, when he came back he was looking for a new way of expression. Since Canada was a new country its artist copied European style, but Harris and few other painters wanted to change that and make a Canadian style. The group of artists with similar view of the art started discussing, painting and traveling together in search for something that could be always recognized as Canadian. After many years of working together in 1920 they formed an official group, The Group of Seven.

During his life, Lawren S. Harris lived in different places. In 1934 he moved from Toronto to Hanover, New Hampshire and lived there for two years. Then he lived in Santa Fe, New Mexico for four years. In 1940 he moved to Vancouver, British Columbia and stayed there for the rest of his life.

Harris was married twice. He married Beatrice Phillips in 1910 and Bess Housser, who was also a painter, in 1934.

Lawren S. Harris died on January 29th, 1970 at age 85.

1948 was a year of Harris recognition: he was awarded honorary degrees from the University of British Columbia and the University of Toronto and was given an exhibition at the Toronto Art Gallery. That was the first time a living artist was so honoured by the Gallery.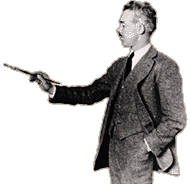 Lawren S. Harris painted in a rather different way. When he started painting, he painted with lots of details but used little colour (Decorative Landscape, 1917). He painted town scenes like houses, (The Corner Store, 1912 ) and especially houses in the poor area of Toronto called the Ward (In the Ward, 1920, Shacks, 1919), industrial subjects like gas storage tanks (The Gas Works, 1911-2 )or landscapes (Snow, 1917).
Although during his life Lawren S. Harris continued to paint urban scenes like houses (Red House, Winter,1925), painted portraits as well (Dr. Salem Bland, 1925), his greatest contribution to Canadian art are his landscape paintings, and especially those he made after traveling to Lake Superior in 1921.
In the early years of his painting, Harris tried to make a new style, but he couldn't. He painted Canadian objects but with European style. Once he had traveled northwest, to Lake Superior, he found a way of painting that he was looking for, and changed to this style since. This style was smooth, didnít use details and used a few colours: blue, white, and brown with a little bit of yellow. All these paintings look very simple. His landscape subjects were usually mountains, lakes, clouds and from time to time trees. There is no flowers, animals or people in his landscapes.
Mountains he painted are big curves with no details, except for snow (Mountains and Lake, 1929), or in his later work they are almost geometric, unrealistic, but look three-dimensional (Mt. Lefroy, 1930, Isolation Peak, Rocky Mountains, 1930).
Harris' lakes are very beautiful and look real even though they donít contain details like ripples, but only the reflections of light, mountains, and clouds (Maligne Lake, Jasper Park, 1924, Mountains and Lake, 1929, Afternoon Sun, Lake Superior, 1924, From The North Shore, Lake Superior, 1923).

There is almost always at least a small cloud in Lawren Harris' landscape. These clouds are always different and sometimes have very unusual shapes (From The North Shore, Lake Superior, 1923, Clouds, 1923).
The trees in Lawren Harris' paintings look unrealistic, like sculptures; they have no leaves and no branches. They are one or two colours (Above Lake Superior, 1920, First Snow, North Shore of Lake Superior, 1923, Afternoon Sun, Lake Superior, 1924).


[ H O M E ]